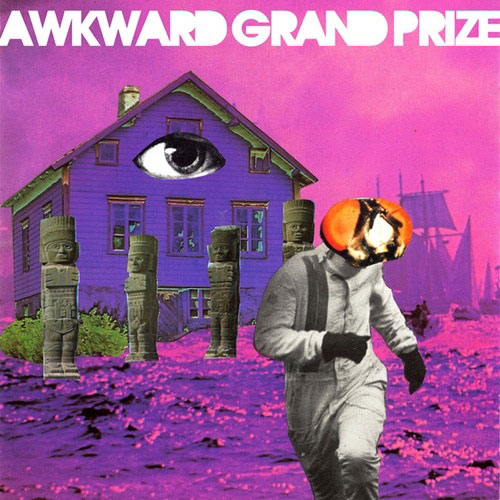 My introduction to Open Mike Eagle came via his excellent 2010 full-length, Unapologetic Art Rap. So until I got a chance to talk with him when he played our Feb. 18 show at Hidden House, I didn't know about his 2009 EP, Another Roadside Attraction.
He was cool enough to hook me up with a copy – even though it was right under my nose all this time. One of the standout songs is Career Advice, a sobering take on the putrid music industry from someone who deserves better (which is probably why those folks wouldn't get it anyway). It's a song every musician – hip-hop or otherwise – really ought to hear.
UK beatmaker Awkward, a member of the crew/label Machina Muerte, produced the track. And for his latest full-length, Grand Prize, Awkward revisited the song – now simply called Advice – for what you might call a remix of his own original, which we've seen him do before with Mike Eagle.
And while I haven't gotten my hands on Grand Prize yet, I have been diggin' on Awkward's First Prize, a freebie mix tape of remixes and assorted loose ends. Mike Eagle shows up there, as does Isaiah Toothtaker.
06. Advice with Open Mike Eagle by Awkward