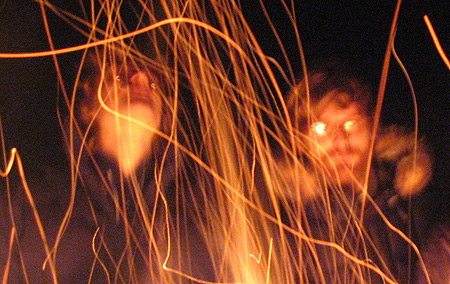 I'm excited enough about a new album from the Besnard Lakes coming out on March 9, and now comes news of a side project of frontman Jace Lasek and Michael Gardiner, co-founder and former member of the Montreal-based band.
The project is called The Soft Province – the first time the pair have collaborated since the first incarnation of the Besnard Lakes in 2001.
Their self-titled debut is due for release in early summer on Three Ring Records, and the early previews at MySpace sound very promising. The pysch-rock influence of Besnard is evident (and probably unavoidable), but there's also a driving sense of pop that colors the sound. Check out I See Two Eyes, a song that rides a perfectly gorgeous guitar tone, at MySpace and download One Was a Lie below.