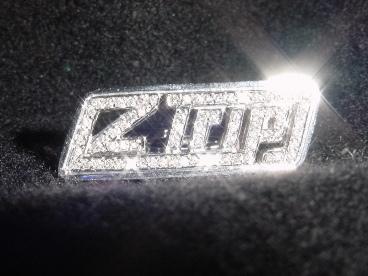 DJ Z-Trip, he the subject of many a post around here, has dropped the first goodie for his upcoming Ahead of the Curve mixtape with Lateef the Truthspeaker of Sole Sides/Latyrx fame.
The mixtape is due out in May, and Z says on his Web site, "it's a new album of original material we put together in between other projects. He and I are really, really happy with the outcome and I think you'll dig it." Nuff said.
The first cut is Mass Hysteria, featuring Lateef and Jurassic 5's Chali 2na. Without the full landscape of the mixtape from which to judge, Mass Hysteria has a darker vibe, and its up-tempo beat pushes Chali and Lateef into some pretty wicked lyrical deliveries. Chali seems able to prove himself as pretty versatile on any and all guest spots.
Meanwhile, wish I was in Miami for Z's appearance with D-Nice. Classic. Damn.
DJ Z-Trip feat. Lateef and Chali 2na | Mass Hysteria
---
While we're talkin' hip-hop, if you're not subscribing to the Stones Throw podcast, I'll have to ask you, Are you right in the head? The latest installment has "Badd cover songs mixed by Peanut Butter Wolf." The cover art should convince you of its pure awesomeness.