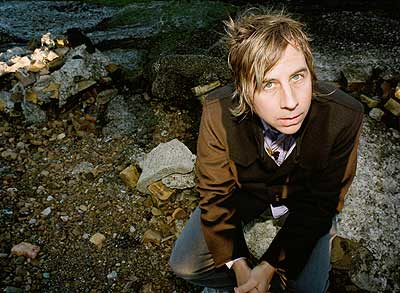 I was poking around John Vanderslice's Web site after reading about news of his 10-year anniversary bash for his studio Tiny Telephone on Jan. 30 in San Francisco. That show is going to include Vanderslice playing with a 30-piece orchestra (!) and a DJ set by Aesop Rock. Someone's got to record that, right?
Anyway, if you've never been to JV's Web site, then you're unaware of the trove of mp3s he offers. I'm a frequent visitor, so either this version of Time Travel is Lonely (one of my very favorite JV songs) with Spoon is either a new addition or I totally missed it previously. Britt Daniel's fingerprints are all over this rendition, but the layers of effects (listen with headphones) really add some texture, not to mention the abrupt ending that cuts the song short by more than a minute of the original. (They even did an amazing instrumental version that starts bordering on Radiohead territory.)
Buy tickets for that Tiny Telephone bash here.