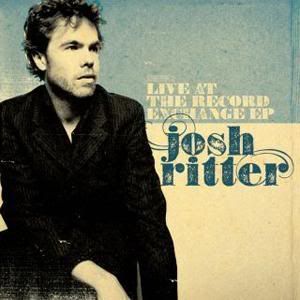 It's always a pleasant surprise to swing into a record store and find something new that you never even knew existed. That was the case yesterday, when I found Josh Ritter's Live at the Record Exchange EP at Stinkweeds.
I've been pretty wrapped up with all things Ritter since I finally wisened up and became attached to Animal Years. This EP, as its name might suggest, is a live recording from the Record Exchange in Boise, Idaho. (On a side note, I've been to Boise; very cool city.)
The EP has six tracks, including the previously unreleased Bandits and a John Prine cover of Daddy's Little Pumpkin. According to Pitchfork, the EP is available only from Ritter on tour or select independent music stores. Um, yeah, or Amazon. Of course, the Record Exchange has it, too.
Ritter also is making available to stream "backstage recordings" he's performing with support acts from his current tour.
Josh Ritter | Good Man (from live EP)
---
AT CIRCA 45: A live Guns N' Roses B-side of It's So Easy.