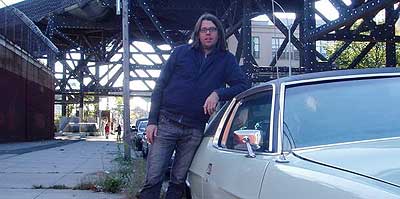 I stumbled across this hilarious bit of parody-meets-social commentary while listening to a mix that DJ Z-Trip put together for a radio station and posted for download.
When I heard the chorus – "hipsters are the new jocks / it don't take much to realize that" – I had to have it.
This is what I know: The track is by an artist/graf writer called MESH from Brooklyn. And what better city from which to derive inspiration for a hipster-hating anthem. (As MESH says on his YouTube page, Williamsburg is hipster capital.)
The video (below) adds a nice visual twist of the knife, too. Check the beginning when Mesh asks a guy and a girl for a smug look, and the girl says she doesn't want to do it: "Am I hitting too close to home?" Asymmetrical haircuts, skinny jeans, ironic mustaches. Ooooh, I can feel my blood pressure rise. You can win a game of hipster bingo just watching the video.
And is it just me or does Mesh sound a little like Shock G from Digital Underground?
MESH | Hipsters Are the New Jocks