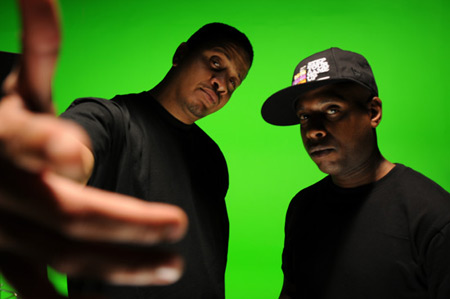 Serial collaborator Chali 2na, late of the great Jurassic 5, is finally breaking out with his own solo album, due for release July 7 on Decon. Despite the somewhat cheesy title (Fish Outta Water … get it?), it's good to hear one of the MCs from J5 steppin' up.
The first single from the album is called Lock Shit Down, featuring Talib Kweli. And I guess the real question is whether Chali 2na and his baritone pipes can carry a full album or if it will only make us yearn for the J5 days.
Also, Chali 2na lends his voice to a new adidas campaign called "Inner Workings" with two animated videos featuring NBA stars Dwight Howard and Derrick Rose.