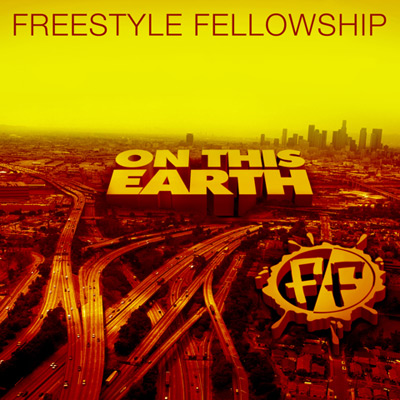 On a weekend road trip to Newport Beach in June, a friend and I made a well-timed stop in LA and caught the first show in almost a decade of the recently reunited Freestyle Fellowship, hip-hop icons and forebears of the art/jazz rap movement of the '90s.
I'd seen Aceyalone back in the day, but never FF in full, and it turned out to be quite the show. With Nocando and Busdriver opening, the impact of Freestyle Fellowship's 20 years in the game was readily apparent.
And judging by the reception, fans were eager to embrace the reunion of Aceyalone, Myka 9, P.E.A.C.E. and Self Jupiter. I have yet to see a release date for the new album, The Promise, but the group released a single off it this week, On This Earth.