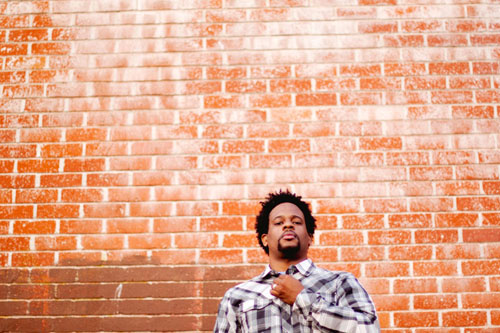 Well, now you've done it. You've gone and pissed Open Mike Eagle off. And in a mere three minutes and seven seconds, he's scorched every last feeble rapper on "Middling," a track off his new Sir Rockabye EP (yep).
This feels like some serious catharsis, the most aggressive/clever of diss tracks. Not even the diss-ees will get it. Mike Eagle cuts where it hurts the most, over the piano-loop production of Quelle Chris: "You eat plain frozen yogurt / and won't know what to do when reality shows are over / I'd like to stick your head in an empty can of Folgers / I got with your member card from your local grocer." This is Mike at his meanest, and I love it ("Pick a thing and you'll ruin it."). But even he softens the blow, admitting at one point: "OK, that was kind of mean."
Like all Mike Eagle tracks, "Middling" demands your line-for-line attention. Don't blink or you'll miss a joke.
What you shouldn't miss (segue!) is Mike Eagle opening for Dessa at Crescent Ballroom on July 11. But seriously, check out more Open Mike Eagle.