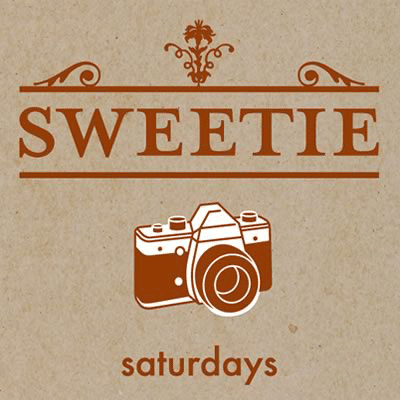 Without a doubt, when I get a record from Gold Robot Records in the mail, my mood enhances significantly. Vinyl + mp3 + good music. What's not to love?
The latest Gold Robot 7-inch release, the fifth with more fast on the way, comes from Sweetie, a gem of a pop-rock band from San Francisco that I knew literally nothing about until this red-colored piece of wax showed up on my doorstep.
The four-song EP was recorded at John Vanderslice's Tiny Telephone studio by Aaron Prellwitz.
That's right: Four songs on a 7-inch. How is it done, you ask? Well, Sweetie's longest song of the set (Saturdays) is 3:03. These are charming two-and-a-half-minute bursts of pop that have left my smudgy fingerprints all over the record as I constantly keep flipping it over to go from one song to the next.
Order the vinyl at Gold Robot Records, which includes a coupon for digital downloads of the record. Or, if you don't have a turntable, you can get the four tracks at eMusic as well.
ALSO: Please join me in wishing good luck to Hunter, purveyor of Gold Robot and Macktronic, as he raises money for the Leukemia & Lymphoma Society (LLS) in the Marin Metric Century bicycle race on Aug. 2.
Hunter's brother recently passed away while undergoing treatment for acute lymphoblastic leukemia. Here's part of an e-mail Hunter sent out:
"I'm hoping that the money I raise for the LLS will help find a cure for these diseases that affect so many families.
"Each donation helps accelerate finding a cure for leukemia, lymphoma and myeloma. More than 823,000 Americans are battling these blood cancers. I am hoping that my participation in Team In Training will help bring them hope and support. On behalf of The Leukemia & Lymphoma Society, thank you very much for your support. I greatly appreciate your generosity."
Donate to the cause here.