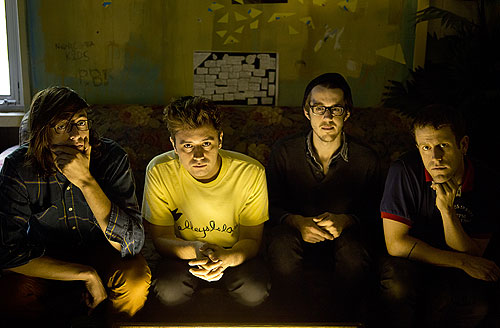 It's mid-October, which means a couple of things: 1.) I haven't posted in almost a month (crap). 2.) Music bloggers/nerds are already freaking out about year-end lists. I haven't really done one in about two years, but if, say, I were to create one this year, it would be difficult to envision a list that didn't include Cloud Nothings' Attack On Memory.
I've said it before, but I'll say it again: I can't shake this feeling that I've heard Attack on Memory before – in a previous life, sometime in college, so many years ago. I know I'm starting to sound like a nostalgic asshole, but I mean it more as a great compliment. The instant comparison for me is Pinehurst Kids, but Cloud Nothings frontman Dylan Baldi, 20, was probably about 4 years old when Pinehurst Kids formed, so who knows if he's ever heard of them.
Regardless, I'd encourage fans of Cloud Nothings to check out Viewmaster, the 2000 release by Pinehurst Kids. The similarities are eerie, if not pretty comforting – Cloud Nothings are more punishing musically in spots but no less melodic.
"Fall In," for which they have a new video, is a great example. John Ryan Manning, who also directed the awesome "No Future/No Past" video, is responsible for this one as well: