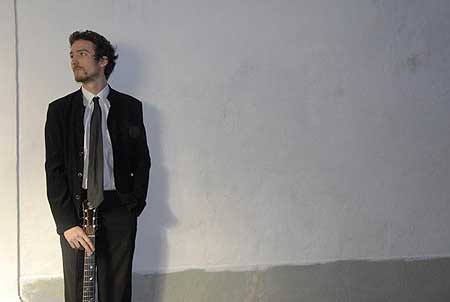 Another Record Store Day has come and gone. I'm less willing these days to wake up early and fight crowds, not to mention kill my knees by squatting to flip through records (I'm old, OK?).
Still, I was able snag what I really wanted on Saturday at Stinkweeds with the Built to Spill Live album on vinyl. I would have been overjoyed if I was able to find the At the Drive-In Relationship of Command reissue and/or the Frightened Rabbit Midnight Organ Fight reissue. But the reality is this: I rolled in at 11:30 a.m. There wasn't a chance in hell there'd be any left for me, and that's OK.
But just when I'm coming to grips with this, I see this cover of "The Modern Leper" by the English folk/punk rabble-rouser Frank Turner, who tackled the song at a Record Store Day in-store performance, and I'm reminded again of just how great Midnight Organ Fight is – my favorite of 2008.
Even Frightened Rabbit took notice.