Some of the boys from Limbeck are back with a new band named The Young Dudes and they have a Christmas song for you.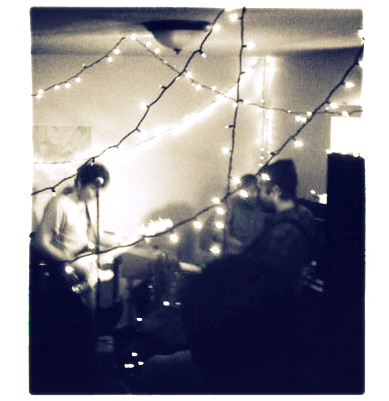 The band has so far only played one show that I am aware of but have a few more lined up. They have posted online the first song anyone has heard by them a Christmas track called "I Got Nothing Cool." That may or may not be true but at least I got a new track from Rob and Pat.
The band has a very similar sound to that of Limbeck's southern California twangy indie rock. Loud open guitars and tambourines make the song a perfect holiday pop song.
Some of you may like to know that Limbeck bassist Justin is currently in the Phoenix band Source Victoria (they have never been mentioned on this blog).
You can get the song bellow for free, you just need this download code:Â xmas2010
DOWNLOAD:Â http://download.theyoungdudes.net/
Thanks to Kevin for letting me come on and rant about some cool new music.