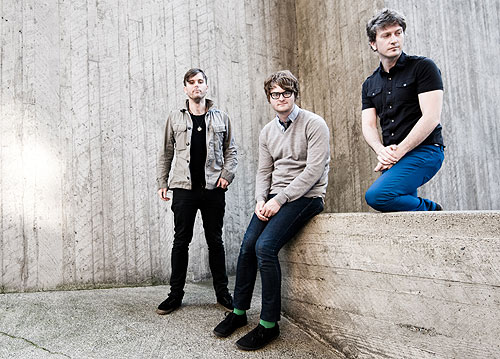 Considering Telekinesis' 12 Desperate Straight Lines is probably my most-played album of the young year, it was disappointing, to say the least, that Michael Benjamin Lerner had to cancel his Feb. 26 date at Sail Inn due to illness.
He vowed via Twitter he'd return – and who doesn't hold everyone to their tweeted promises? – and it looks like he's making good on that, albeit in an opening slot for Portugal. The Man on May 8 at Martini Ranch.
Combine that news with Wednesday's release of a new video for the song Please Ask For Help, and I'm getting excited all over again about the album, a 32-minute burst of infectious pop and tangled-up emotions. The new video follows a tumultuous evening for a potentially doomed couple whose large, papier-mached heads can't hide the awkward tension between the two.
RELATED:
Q&A with Michael Benjamin Lerner of Telekinesis
New Telekinesis song: Car Crash
Telekinesis: Awkward Kisser (video)
Telekinesis: Tokyo (video)