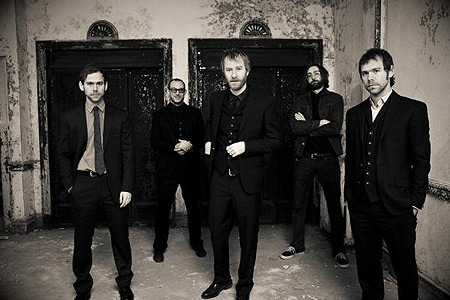 As part of a mailing-list update, The National offered a brief – yet totally logical – statement concerning SB 1070 and the band's two October shows in Arizona:
"Finally, we'd like you to know that we're concerned about the discriminatory legislation that has been passed into law in Arizona. We don't feel it's right to boycott playing in AZ as our fans had no say in passing SB 1070, but we do intend to donate a share of proceeds from the October Tucson and Tempe shows to Latino Justice PRLDEF in support of their civil rights work. You can learn more about this organization at www.latinojustice.org."
Like the upcoming Artists for Action concert on Aug. 27, The National seems to get it. As I've been saying, why punish the fans who likely share similar political viewpoints as the bands they listen to? By donating a portion of its earnings, The National at least gives fans an option instead of flat-out denying us a show.
Former Nirvana bassist Krist Novoselic offers a similar call to action to play Arizona, not avoid it, in a Seattle Weekly column.