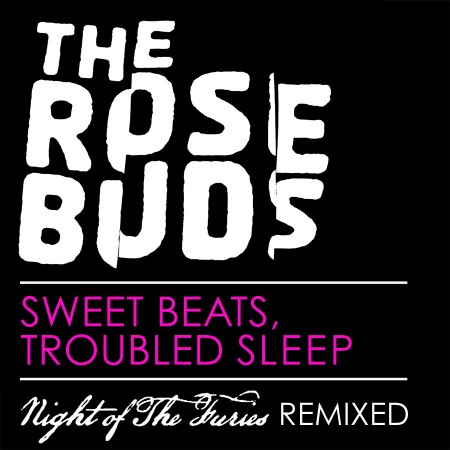 Merge Records is offering a free download of Sweet Beats, Troubled Sleep, a remix album of the Rosebuds' Night of the Furies.
Gotta love the Get Up Get Out remix by Justin Vernon of Bon Iver. Everything that guy touches is turning to gold, it seems. I appreciate that "remix" in this context doesn't necessarily mean some tweaked-out, electro-beat transformation. In fact, it's quite the opposite. Vernon takes a dance-happy track and reworks it into a moodier piece with his vocals added to the mix.
Download the remix record here.
Tracklisting:
1. I Better Run – Fire Hazard remix.
2. Get Up Get Out – Justin Vernon of Bon Iver remix.
3. Silence by the Lakeside – Portastatic remix.
4. Silja Line – Radical9 vs. Lovesky remix.
5. My Punishment for Fighting – Wes Phillips remix.
6. Cemetery Lawns – El Venado (El Venado in Space remix).
7. When the Lights Went Dim – JYU remix.
8. Hold on to the Coat – Luke Warm remix.
9. Night of the Furies – Jimmy the B remix.
10. I Better RunV2 – Roger O'Donnell remix.
The Rosebuds | Get Up Get Out (Justin Vernon remix)