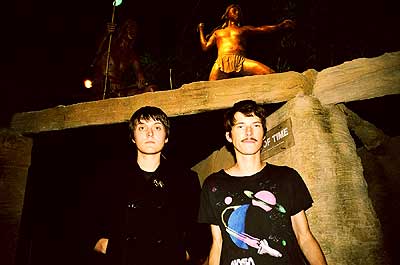 It seems pretty clear that Phoenix's Miniature Tigers are on the verge of a big year.
Aside from the physical release of the excellent Tell it to the Volcano (out now digitally) on Feb. 17, the band recently was picked up for an East Coast/Midwest tour with Ben Folds. Pretty heady stuff — and well-deserved. After the Ben Folds tour, the Mini Tigers will hook up with another Valley band, Dear and the Headlights, for some dates out West. And they'll be doing all this with a new member — guitarist Darren Robinson, late of Phantom Planet.
So if you live in the Valley area, you'd do well to check the band out Wednesday night at Yucca Tap Room, where they played in October for a show I put on with Birdmonster. Though the crowd skewed pretty young when I saw Miniature Tigers at Modified a couple weeks ago, I have a feeling they'll be fine at the 21-and-over Yucca.
Related:
Guest list: Charlie Brand of Miniature Tigers
Miniature Tigers: Cannibal Queen (video)