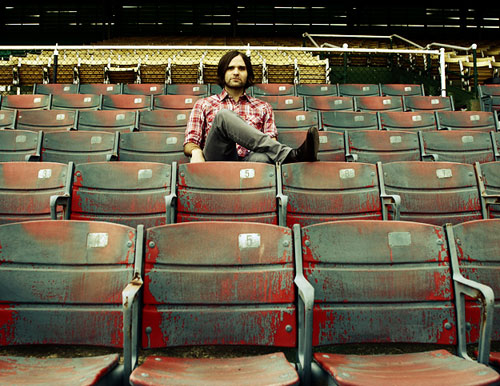 If it wasn't totally obvious already, I love when music and sports collide. These are subjects that consume me, personally and professionally. What could be better than a marriage of the two?
So even though I have no loyalties to the Mariners or Ichiro Suzuki (I'm just another miserable Cubs fan), I found it rather endearing that Death Cab for Cutie frontman and devoted Mariners follower Ben Gibbard unveiled an homage to Ichiro via Twitter after the star outfielder was traded to the Yankees on Monday.
Says Gibbard: "I wrote this song a few years ago. Today seems like the best day to share it with you. Thank you so much, Ichiro."
"Ichiro's Theme" is undeniably catchy – "Go, go, go, go, Ichiro" – if not a little schmaltzy, but the sentimental power of baseball can inspire grown men in unique ways. Thousands of words were spilled Monday about a 10-time All-Star's legacy, and thousands more will follow, but a three-minute song seems just as fitting as any tribute.
Ichiro's Theme by Ben Gibbard: