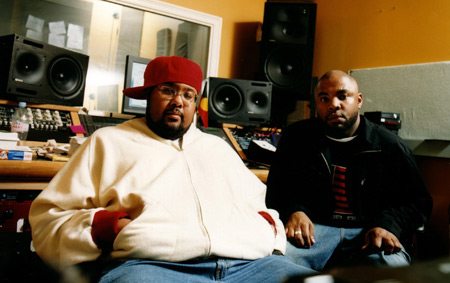 I don't get terribly excited about Christmas/holiday tunes, but when it's the first bit of new music from Blackalicious in five years, I'll take what I can get.
Toy Jackpot comes from The Christmas Gig, a holiday soundtrack released by Target (no commissions here) that features Crystal Antlers, Bishop Allen, Coconut Records and more.
The best part about Toy Jackpot is that it doesn't really sound like a Christmas song. Gift of Gab (and a guest MC?) rap from the perspective of an eager child ready to rip into some gifts on Christmas morning.
I can live without the encouragement of Christmas consumerism, but it is great to hear Gift of Gab and Chief Xcel making music together again.