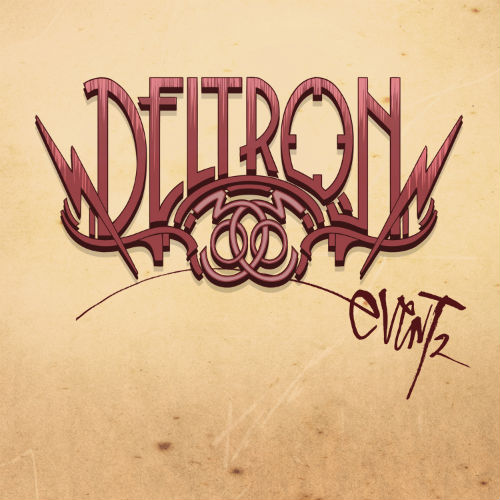 Last year, Harris Pittman, bassist for the now-disbanded L.A. group Henry Clay People, took part in the I Used to Love H.E.R. series to declare his affinity for Deltron 3030's self-titled debut, released in 2000.
With the group's follow-up finally released – 13 years later – Pittman has kindly returned to offer his take on Event II.
Deltron 3030 – which consists of Del the Funky Homosapien, Dan the Automator, and Kid Koala – live in the future.
Maybe not the year 3040 as the their second full length, Event II, suggests, but it's got a good 15 years ahead of anything going on right now in hip-hop. Before you start listing off the members of Odd Future or A$AP Mob, remember Dan the Automator did that 17 years ago with Dr. Octagon.
Event II, has our protagonist, Deltron, living in a world where technology is so far advanced that society has imploded. His rhymes transcend time and remind us that power can, and will, corrupt. Del takes the high road and informs the listener of a greater goal for the future instead of quarreling with tangible enemies – maybe his peers that live above the underground in 2013 should take a listen.
Like 2000's self-titled Deltron 3030, Event II embraces one of the most important elements of hip-hop: the DJ. Koala's cuts remind us that scratching is an art form – one that can provide hooks. It may be the 31st century, but Koala refuses to see the art of scratching vinyl go the way of the rewind button.
Though the future is bleak, Automator provides a soundscape that recalls Maurice Jarre scores and samples from David Axelrod's Urizen, from 1968's Song of Innocence. The track "Nobody Can" slaps you with a bass line reminiscence of Prince Paul's "Steady Slobbin" from Prince of Thieves, mixed with a Syd Barret-esque guitar that any Black Angels fan will envy. The bass lines on Event II are thick and nasty; we can thank Merlo Podlewski (aka J. Radio) for lending his wisdom.
Casual shares a track with Blur/Gorillaz frontman Damon Albarn, "What is This Loneliness." Del and Casual, both founding members of Oakland's Hieroglyphics, rhyme over spaghetti western guitar until Albarn drops, "It's all in your head, this loneliness I'm feeling," a haunting chorus that seems to invoke that hope is soon to be lost.
"Look Across the Sea" features the hopeful vocals of actress Mary Elizabeth Winstead (who played main love interest Ramona Flowers in Scott Pilgrim Vs. the World) – perhaps a surprise at first, but after listening to this countless times, it's becoming a standout track. While Deltron 3030 is often referenced as "underground hip-hop," "Looks Across the Sea" could top any mainstream hip-hop station and maybe it should.
On "Do You Remember," the vocals of English jazz/pop singer/songwriter Jamie Cullum seem to float over Del's insight. It's the perfect complement to the aforementioned Albarn track, but this time with a dash of optimism.
This volume of the Deltron saga features many guest appearances, from Mike Patton's hook on debut single, "City from the Rising Ashes," to insights on a foodie culture – or lack thereof? – by David Cross and chef David Chang.
Successfully following up a phenomenal debut record 13 years later is always a task that very rarely, if ever, accomplished. Event II defies those odds. Perhaps musician/producer Eric Bachmann was right with his comment that "the underground is overcrowded" – so maybe it's time for Deltron 3030 to destroy mainstream hip-hop.