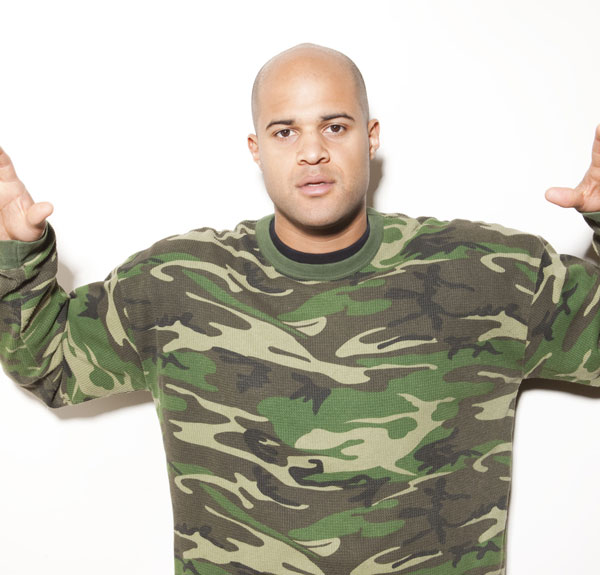 When you name a song "Fat Belly," there's obviously not some deeper meaning to decipher or literary metaphor to unravel: Homeboy Sandman is a fan of food and he's going to write a damn rap song about it. So there.
We all have some weird relationship with food: We eat too much of it, not enough of it or post pictures of it to Facebook. When there's so much anxiety about what we're eating ("recent studies show that … ") and what it means for our image, I love that Homeboy Sandman can just celebrate food for what it is, free of all the guilt.
There's some great, feel-good one-liners in here with a little clever wordplay: "If you've ever seen me turn down pasta / I promise you it wasn't me it was an impostor."
"Fat Belly" is part of the White Sands EP, with beats by the London-based producer Paul White. Dig it, on Stones Throw.