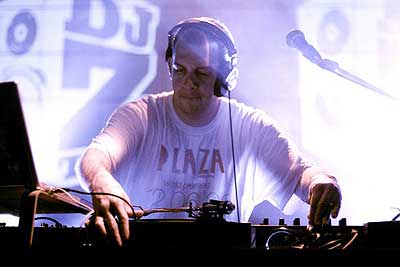 You can't say DJ Z-Trip will ever forget his roots. Case in point: He's returning to Phoenix to play at Bar Smith on Feb. 18 for the birthday bash of Tricky-T, a local DJ that Z-Trip also brought out on tour a couple years ago.
Tickets for the event are $10 and can be picked up here.
As usual, Z-Trip is keeping busy. His most recent projects include his Obama mixes and a guest spot on the new N.A.S.A. album.
[ZIP]: DJ Z-Trip | Victory Lap: The Obama Mix (Pt. 2)
Related:
DJ Z-Trip at Unconventional '08
DJ Z-Trip and Aceyalone: Automatic at It (video)
Mama Said Knock You Out (DJ Z-Trip remix)
Z-Trip offers Lounge Act remix for download