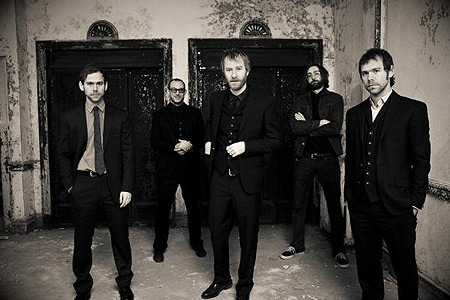 As I mentioned just recently, we've been waiting since October 2005 for The National to return to Arizona. But our long, agonizing wait is nearly over.
Almost exactly five years after the band played the humble Modified as a relative unknown, The National will play Marquee Theatre in Tempe on Oct. 14, riding the rush of popularity and press that has come with the new excellent album, High Violet, which opened at No. 3 on the Billboard 200 after selling 51,000 copies in its first week.
Tickets are $30, and Owen Pallett is opening. The tour also stops in Tucson at Rialto Theatre on Oct. 13. Tickets for the Tucson show go on sale this Friday (June 4), so I assume the same holds true for the Tempe concert.
Having seen The National three times in two cities – March '06 in Los Angeles, July '06 at Pitchfork Festival in Chicago and September '07 in L.A. – I'm obviously thrilled that I can see my favorite band without crossing state lines. We've waited five years in Arizona … what's another four months?
RELATED:
The National: England (live at BAM)
The National: Bloodbuzz Ohio