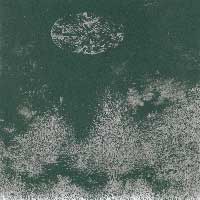 It's time for a little honesty: I'm on the take. Yes, my man Hunter at Macktronic just hooked me up with a T-shirt from his 7-inch label, Gold Robot Records. And now I'm going to post on the label's latest release with Meanest Man Contest, due out Sept. 1. It's shameful, but I'll do anything for a free T-shirt (a pretty cool one at that).
But seriously, I'd already done posts on Gold Robot's previous two releases – Panther, Roman Ruins – and I have a little fetish for 7-inch/45 records anyway.
To be honest, I'd never heard of Meanest Man Contest before Hunter tipped me off. The duo consists of Noah Blumberg (aka Quarterbar and formerly of Jim Yoshii Pile-Up) and Eric Steuer (aka Ericsolo). Maybe you've run across Quarterbar's stash of remixes.
Anyway, this 7-inch's focal point is Throwing Away Broken Electronics (love the title) with a B-side remix by COPY, which can be heard at Gold Robot's MySpace page.
Broken Electronics balances a dusty, old-school beat with the fractured edge of experimental sampling, a contrast that seems to fit the theme of the chorus: "I'm throwing away broken electronics." Basically, it's a jam.
Pre-order the 7-inch here, which has two cover options and includes a code for digital downloads of all four tracks.
Read Hunter's contribution to Circa 45.
Meanest Man Contest | Throwing Away Broken Electronics