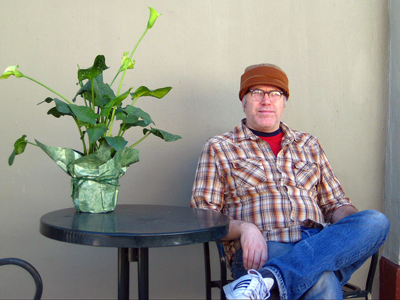 I've enjoyed Auditorium, the new record from the Radar Bros., so much, I'm just now hip to the news that frontman Jim Putnam is putting out a solo project on April 15 under the name Mt. Wilson Repeater.
From what I've read, Putnam played every instrument on the self-titled record, due out on Eastern Fiction.
Having streamed it a couple times at Eastern Fiction, the record is mostly instrumental with a little more leg room for experimentation than what you might find on a Radar Bros. record. (Read a quick Q&A at Paper Thin Walls, where Putnam discusses the creative process for the project.)
Though I'm not one for all-instrumental records (or even almost-all-instrumental records), there's something positively hypnotizing about the way Putnam lulls you in. As a big fan of the Radar Bros., I'm probably biased in that assessment. A friend once offered his opinion of Radar Bros. to me as being "good, but kind of same-y." Mt. Wilson Repeater definitely has strains of the Radar Bros. sound, but Putnam, who recorded the project himself, allows for some more unorthodox styling – surprising guitar tones and rhythm (Out Country Way) or the subtle inclusion of horns (Tether in the Haze … gorgeous).
Mt. Wilson Repeater | All Night Every Day