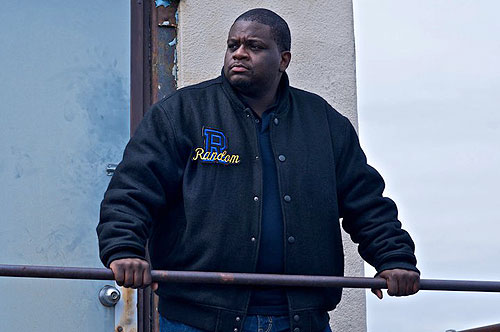 Never mind that he's just a nice, down-to-earth guy. I was reminded once again on Friday night during his performance at the Hidden House what a talent
Mega Ran
is — and he's right here under our noses, lest any music fan in Phoenix take it for granted.
One need only to look at the ridiculous success of Mega Ran's latest Kickstarter campaign to get a grasp of his popularity. For his multimedia Language Arts project — three EPs, a comic book and his own freakin' video game (how cool is that?) — Mega Ran was aiming for a target total of $3,000. He's reached $12,000. That includes eight people who have contributed $300 or more and one who has forked over $500 or more.
It's an incredibly ambitious project — he was also hinting at a possible accompanying soundtrack for the video game — but if anyone can pull it off, Mega Ran is the guy. He describes Language Arts as "a story-driven album loosely based on my own life, showing the many struggles of a teacher who also juggles a music career as well as a personal life, while battling an evil much worse than he could ever imagine."
While we await the fully formed product(s), our teacher/rapper/hero is celebrating the $12K success with a new track called "Up Up Down Down," a play on the secret code that anyone who played Contra on Nintendo would know.
The track, which features fellow Phoenix emcee and Writers Guild cohort Pennywise, is available as a free download.