I spent Friday afternoon/night at Mesa Amphitheatre for the Paid Dues Festival, a gathering of some of the finest names in indie/underground hip-hop.
Despite the heat, the show seemed to be a success. More than 1,500 turned out. For a Friday in immense heat, that ain't too shabby. As promised, I did live blog it for work if you want a more detailed rundown of the day.
Otherwise, I was impressed with the entire show. Specifically, I got to see some acts I hadn't before: Brother Ali, Sage Francis, Felt (Murs and Slug) and Living Legends.
A few pics after the jump, and you'll notice no pics after the sun went down because, well, I'm not a professional photographer: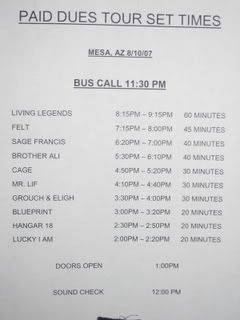 Set times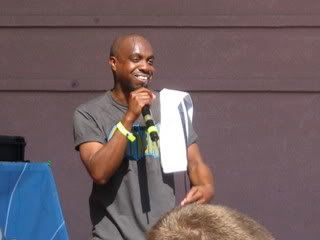 Blueprint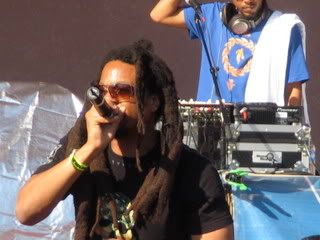 Mr. Lif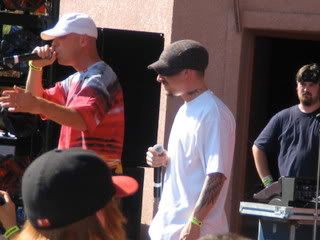 The Grouch (left) and Eligh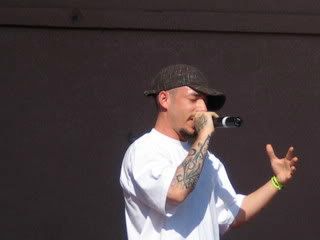 Eligh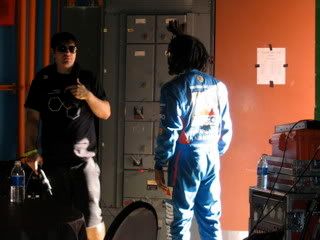 Cage (left) and Murs backstage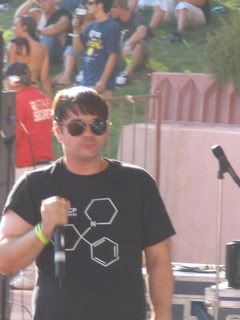 Cage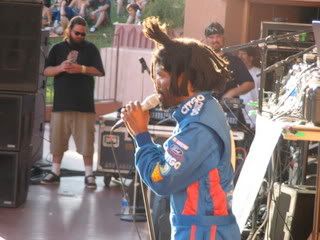 Murs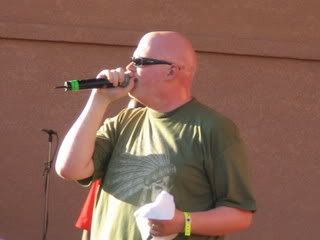 Brother Ali