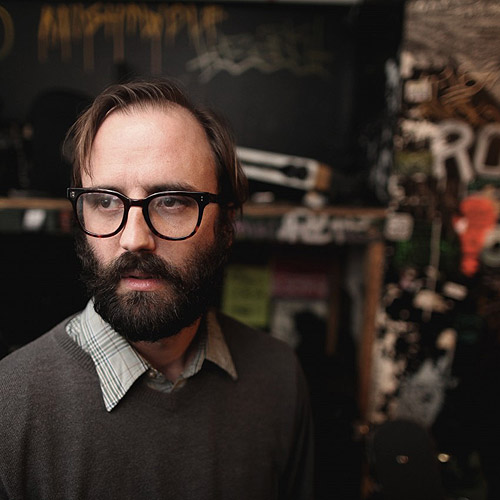 It's been a long time – too long – since I've mentioned Mazarin's name on this blog. To be exact, it's been more than six years. That was in November 2006, when Mazarin was forced to retire its name because of a cease and desist order by an attorney hired by another band with the same name. Long story short: Mazarin retired its name and, worse, retired as a band, playing a final show in December 2006 in its hometown of Philadelphia.
It was a shame for Mazarin to endure such an abrupt ending; the 2005 album We're Already There is a wondrous piece of pysch-pop. The Walkmen thought enough of the album to cover one of the songs, "Another One Goes By," and include it on their 2006 album A Hundred Miles Off.
Here we are in 2013, and that synergism has come full circle. Mazarin frontman Quentin Stoltzfus has resurfaced for a new project called Light Heat, and he's backed by Walkmen members Paul Maroon, Matt Barrick, Peter Bauer and Walter Martin. Spin premiered a new track, "The Mirror," and instantly you can feel the influence of Barrick's pulsating drums. This pairing is a very welcome development.
Light Heat's self-titled debut album will be released via Ribbon Music on June 25.
Check out two tracks below.
Light Heat: The Mirror

Light Heat: And the Birds…