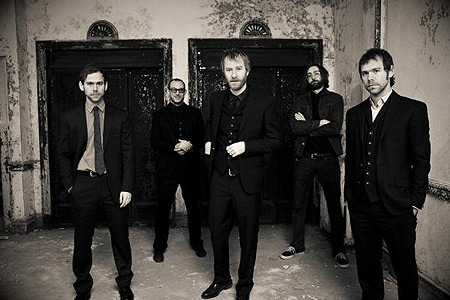 I have a friend who somehow has mustered the discipline to intentionally not listen to Bloodbuzz Ohio, the newly released song by The National from the band's highly anticipated album High Violet (is it May 11 yet?). Something about preserving the moment to absorb the album in its entirety.
Forget that.
I've had the song on repeat since its release, only validating my assumptions it will be my favorite album of the year – after all, the band has a streak to uphold following 2005 and 2007.
The song structure of Bloodbuzz Ohio reminds me a lot of Boxer favorite Apartment Story – drummer Bryan Devendorf setting a workmanlike tempo with Matt Berninger singing ever-so-slightly behind the beat, an odd contrast that somehow always pulls together perfectly.