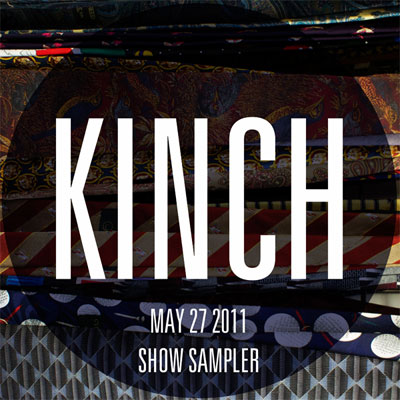 There are ways to promote a show that are necessary, albeit potentially wasteful – like, say, decorating someone's windshield with fliers that most likely will end up on the ground.
Or there are ways to do it that have a lasting effect, as local band Kinch has done to spread the word about its show on Friday night at Martini Ranch. The group is offering a free EP with a song from each of the four acts performing: Kinch, Super Stereo, Underground Cities and IAMWE. But you'd come to expect nothing less from guys who, as I've said before, are tirelessly creative in the field of self-promotion.
Friday's show serves a dual purpose for Kinch: The band is re-releasing two EPs – Collars and Sleeves and The Economic Chastisement on vinyl (I'm told you should look carefully for some hidden extras) and then heading out on a tour of the East Coast. Catch 'em while you can.
[ZIP]: Kinch free show sampler EP