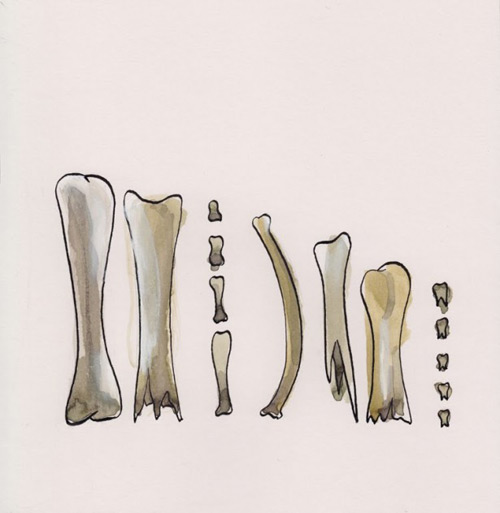 Just a few weeks after Elbow premiered a live video of the new song Lippy Kids, off the forthcoming album build a rocket boys!, Zane Lowe's BBC Radio 1 show debuted another new one, Neat Little Rows.
Looks like this will be the first official single, with at least a UK release on Feb. 28.
I'm having trouble making out the lyrics, other than the chorus: "Lay my bones in cobblestone / lay my bones in neat little rows," which at least explains the artwork. I also wonder if it comes back to what Guy Garvey said about his writing being inspired by a move back to an area where he lived as a youth: "It's about the years I've spent here growing up, the difficulties of it and the great things about it, too." Is the chorus a request to leave his remains in this place – part of the cobblestone, part of its foundation – after he's gone? Just a thought.
The radio rip and image come courtesy ListenBeforeYouBuy.
Elbow – Neat Little Rows by ListenBeforeYouBuy