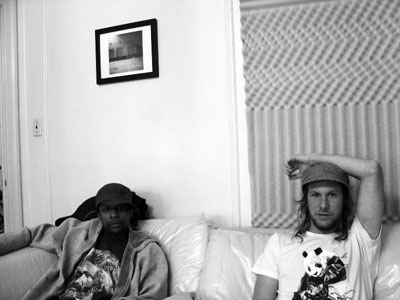 Nick Andre has spent the past couple years working on the indie-electro duo City Light and touring with Her Space Holiday, but his background remains true to hip-hop. He's a DJ/producer and co-founder of Slept On Records, having working closely with biggies from the Quannum and Living Legends crews.
After writing a post on the Pharcyde for my I Used to Love H.E.R. series, Andre kept in touch, asking if I wanted to premiere a mix he and his partner E Da Boss (Gift of Gab's DJ) were cooking up. Naturally, I said yes.
And here we have the finished product: A fresh, 18-minute mix of soul, funk and hip-hop vibes that includes a snippet from the great O.C. song Time's Up: "I'd rather be broke and have a whole lot of respect."
The mix is called Demonstration and Andre says it will be followed by a series of singles in the spring featuring Gift Of Gab, Z-Man, Jern Eye and more.