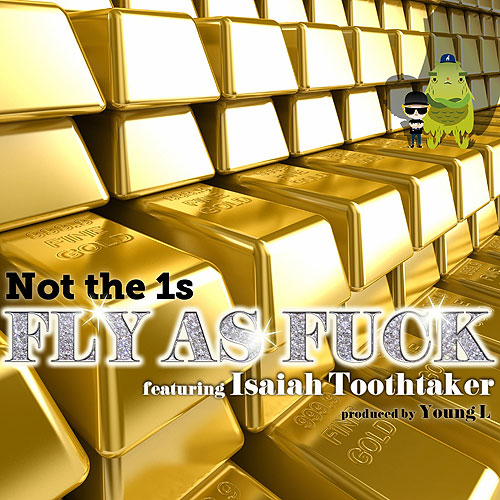 If we have learned anything in this age of Odd Future think pieces, it's that rap takes itself too damn seriously. No, seriously. Lighten up.
Everyone could learn a lesson from Not the 1s' Why You Cryin?, an eight-track offering of party-rap swagger (out digitally now on Gold Robot Records).
I mean, what is there to question or decipher when, on a track like Fly As Fuck (which we're premiering here), you hear a line like this: "Rolling down the street / bumping Humpty Hump / out the fucking trunk / and it fucking thumps." Coupled with bass-rattling production from Young L of the Pack and a guest verse from Tucson's own Isaiah Toothtaker, Fly as Fuck flaunts a back-to-basics style that Not the 1s embrace throughout the album.
Check out a few more tracks, and download Fly As Fuck below.
RELATED:
I Used to Love H.E.R.: Mawnstr (Not the 1s)
Not the 1s: You Dress Like an Asshole