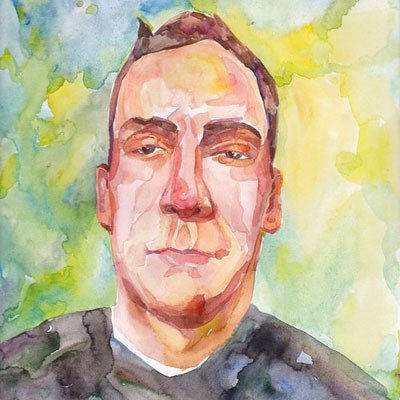 You might remember Eric Steuer (aka Cuzzo D.) from his "Bad at Rap" mix – one of the most incredible/terrible things you'll listen to – and now the man who also makes up half of Meanest Man Contest is back with more.
Just in time for Valentine's Day comes his latest: "The Best Way To Tell You Is To Say It In A Rhyme." Steuer put together this collection of tender rap songs for Hit City U.S.A.'s "Nice Touch" mix tape series. It's available for $5 in cassette form – cheaper than a box of chocolates, which is so played out anyway – or you can stream the two sides below.
I got to meet and chat with Steuer in San Francisco last year, and we rapped a bit about the fetishism of collecting – records, books, baseball cards, whatever. He clearly has vast knowledge and probably a deep collection of music to back it up, taking up space somewhere – a closet, a hard drive, his brain. This is museum-level curating of the obscure/offbeat/oft-forgotten rap of yore.
And about that image up there: Steuer recently became a father for the first time (congrats again!), and he started a Tumblr called Nocturnal Commissions, in which he commissions an artist at Fiverr to turn a photo of his "puffy, creased, new-dad-in-the-middle-of-the-night face" into a portrait for the world to see. I bet his son will get a kick out of looking at these later in life.
SIDE A:
1. Raheem – "You're the Greatest"
2. Rated X – "Be Cool to Your Girl"
3. L.A. Dream Team – "You're Just Too Young"
4. M.C. Shy-D – "I Don't Want to Treat You Wrong"
5. Black Rock & Ron – "True Feelings"
6. Misty D – "Out On a Limb"
SIDE B:
1. Hansoul – "Imagination (Philly Cheesesteak Mix)"
2. Little Shawn – "I Made Love (4 Da Very 1st Time)"
3. Yo-Yo – "Tonight's the Night"
4. Kwamé – "Hai Love"
5. Prince Markie Dee and the Soul Convention – "Typical Reasons (Swing My Way)"
6. Nikki D – "All About You"
7. Brotherhood Creed – "Helluva"